A Wish made of Glass by Ashlee Willis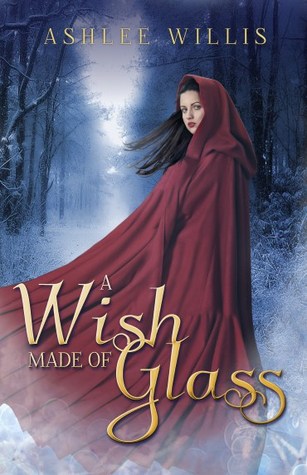 I loved Ashlee Willis' debut novel, so when I saw she had another book out I had to grab it. This is more of a novella, a Cinderella retelling unlike one I've ever read before.
Isidore has a happy life, but that changes when her mother dies and her father remarries. Unlike most step-mothers, Isidore's isn't horrible. Neither is her new step-sister. But Isidore doesn't want a new family, more importantly she doesn't want to share her father's love.
Unlike most Cinderella retellings, Isidore's life isn't made miserable by others, but by herself. Unable to move past her grief, and her own selfishness, she missed out on the blessings of her new family. She keeps one thing all to herself, the secret of the fairies she used to dance with as a little kid. But soon even her selfish actions bring harm to this secret and memory.
As someone who has gone through a lot of hard times, and still am working through grief, this story moved me. It was the kind of reminder I needed, of not walling myself off and excluding everyone from my life who might need me or want to help me. For that reminder I loved this story.
Isidore is not an ideal heroine, I don't even think she was meant to be on until closer to the end of the story. But telling the story from someone who could have been considered the "evil" step-sister for a change left a bigger impact on the story. I am amazed by this tale and loved the message behind the story - as I mentioned above (it was a good reminder even if one isn't so selfish and angry they can't see straight) - and the way it was written. It was beautiful. I love Ashlee's style and hope she writes more books soon.