Beyond the Call by Lee Trimble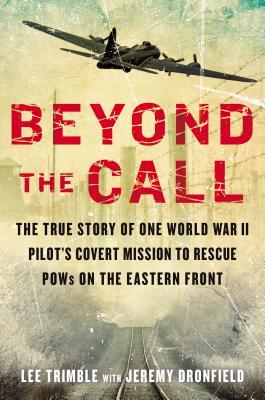 During WWII a group of men were given a special mission to help American POW's escape Russia. Because of America's treaty with Russia the missions had to be kept secret. On top of that, the Russians were trying to keep their activities and treatment of their own soldiers secret from the Americans. It was a dangerous time for both countries, even if they were allies. And there a lot of behind the scene politics going on.

The book is about Captain Robert Trimble. He was a pilot in the war and having flown the required missions was about to be sent home. Before he returned, however, he and his commanding officer were pretty much tricked and Robert ended up accepting a new mission. One much more dangerous than he was lead to believe. He would be flying in and out of Russian, helping escaping POW's as well as Jews in getting to safety.

There were a lot of politics in this book, which means I need to reread it to pick up more on them. I didn't know much about Russia during WWII and would like to read over some more things and then read this book once again so I will better understand everything.

What I did learn from this book, though, was an amazing man's story. Robert put his own life on the line more than once to help others. He saw so many horrible things it deeply scared him after the war. But he still kept going, not only for himself but for his wife and his baby girl back home. His courage is one of the most inspiring stories I've yet read set in WWII, and his is probably the saddest next to Louie's. (Unbroken.)

If you're like me, you may have to read the book twice, but it is worth it. The story is heart breaking in places, but also filled with so much hope and a look into what one person can do when they have the courage to help those in need.
Really, no review can do this book justice. You just have to read it for yourself.